We have a Passion Flower vine on our back fence, bumble bees, honey bees & butterflies LOVE it. Birdy & Sambo love to catch bugs and play w/ them, ladybugs especially. I bought them a cheap butterfly net/bug catching kit from walgreens the other day (ONLY $3.99 much cheaper than Target! btw). They've been out in the back yard catching bugs ever since. Today was a great catch!
I have them sketch what they catch & write about it. It took awhile for them to catch on to what I meant by 'sketch' it. Initially they were just drawing pictures w/ bugs in them. lol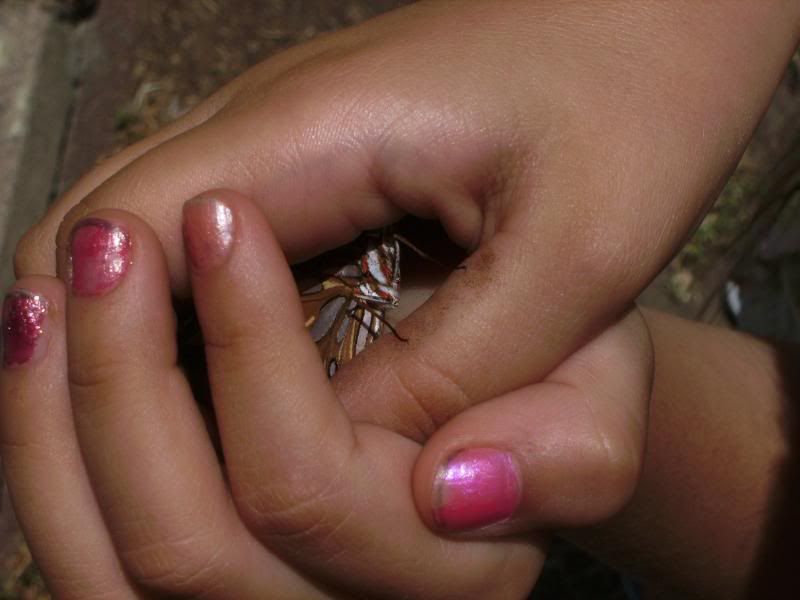 Don't you just love little dirty hands?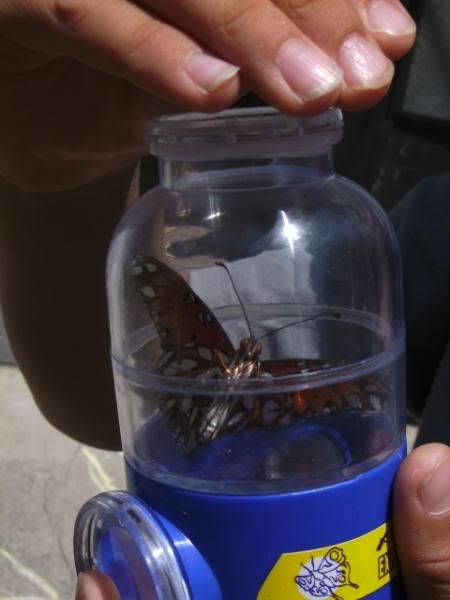 The underside...in the nifty bug viewing jar.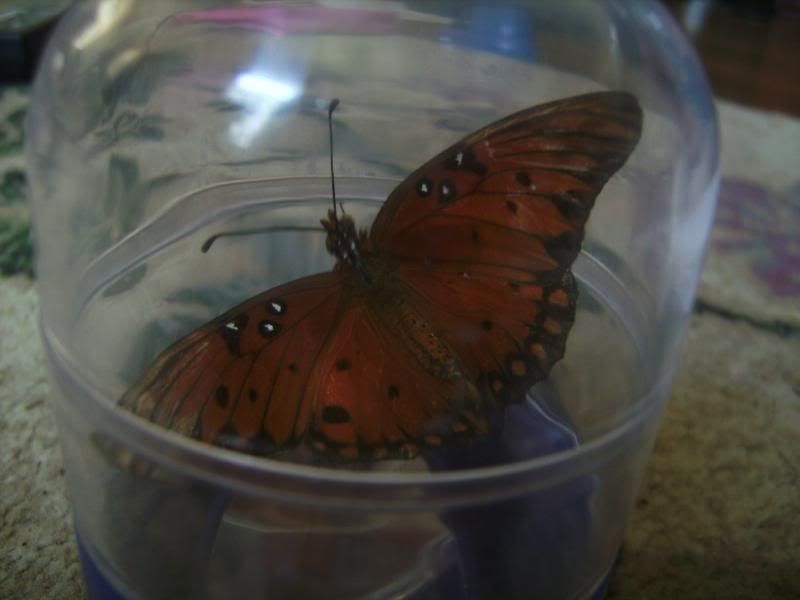 Closer view of those gorgeous wings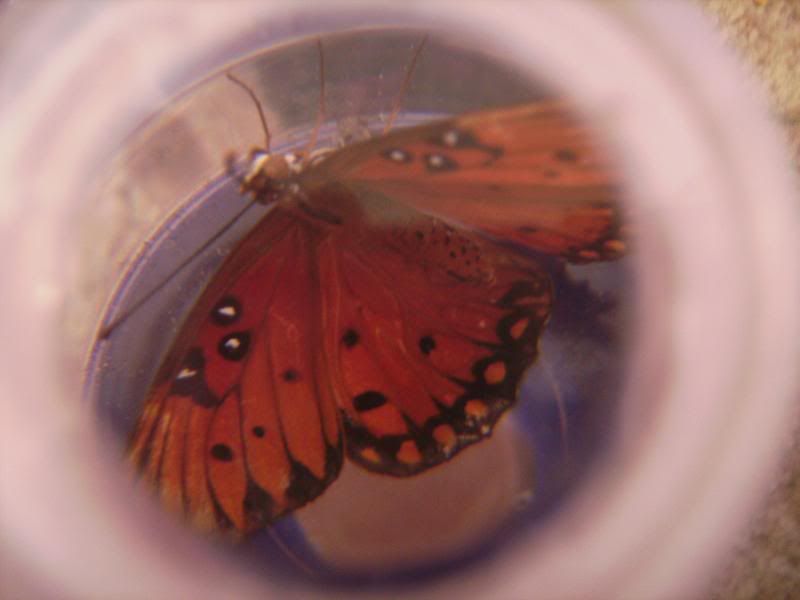 Top view through the 'magnifying glass' portion of the nifty bug viewing jar.