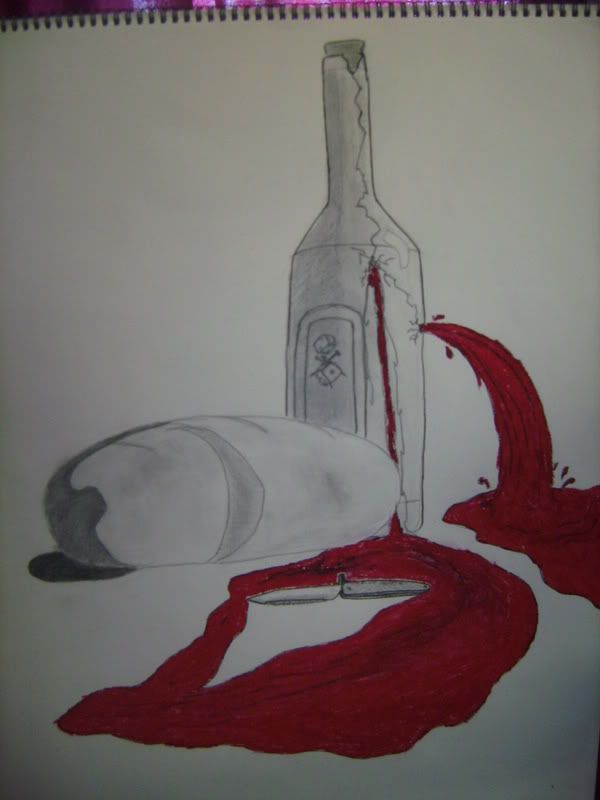 E made this piece for Easter. It's much more striking IRL, the pic doesn't do it justice. He presented it for our Sunday evening service. He is very articulate & presented himself quite well onstage. I think I was more proud of him for the way he spoke than for his art piece. lol
The wine is representative of Christ's blood, shed for us. The knife is our sin...that cut into Christ's body, the bread. The wine/blood covers & washes away our sin.
The sketch was done in pencil & the wine in oil pastel.