You could also consider this PE since we 'hiked' about a mile out till we found a fishing spot we liked. The water was fresh, clear & very cold! Cold enough for us to place our water bottles in & keep them chilled. We couuld see the fish jumping out of the water...they weren't biting though.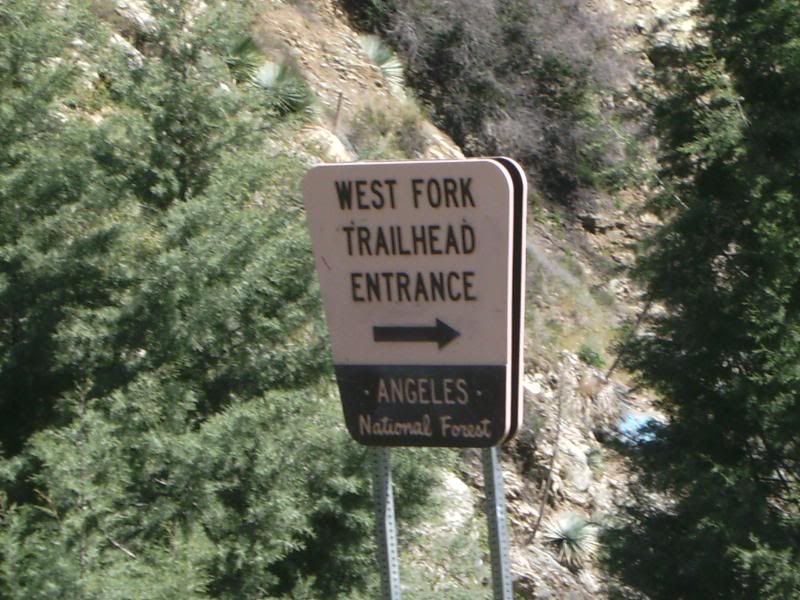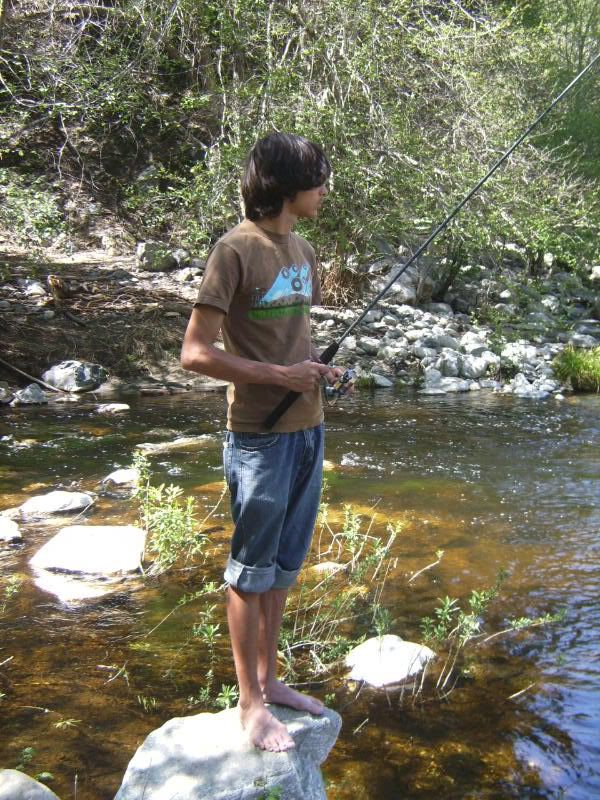 Not wanting to get jeans wet...reminiscent of Huckleberry Finn. We are currently reading Tom Sawyer.


Putting your feet in, gave a chill. The bottom was soft and mushy with algea.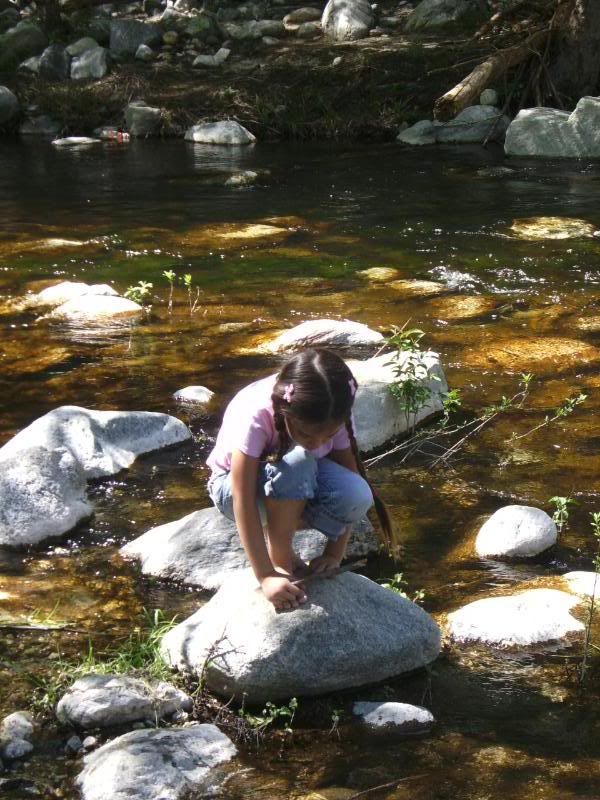 While dad & E fished, we took our own hike to the other side which invovled a bit of rock climbing. We could not find a way across the stream. The boys went back & created a 'bridge' w/ long thin logs. It wasn't so easy to get back across though.
The weather was nice & warm, which made the shade all the more refreshing.