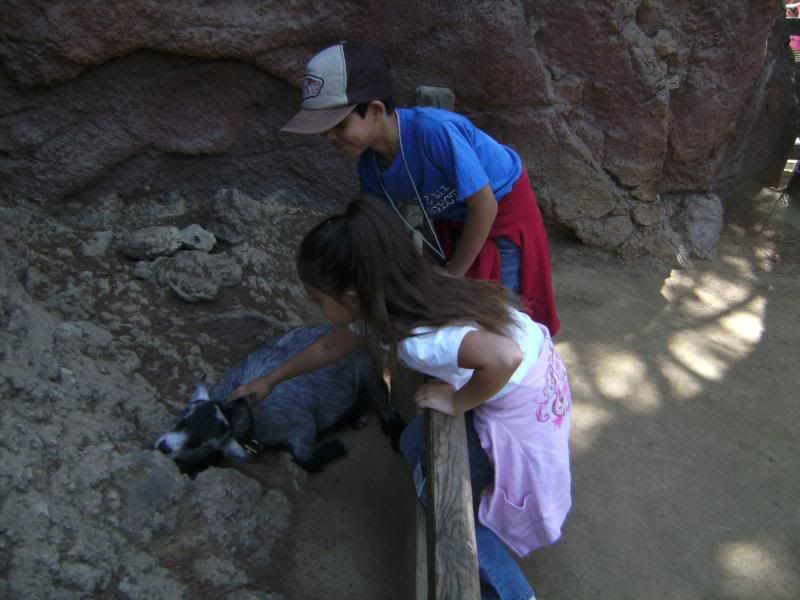 Did you know they have a petting zoo? We did & we took time today to visit the goats. See, ANYthing & EVERYthing is educational. ;-)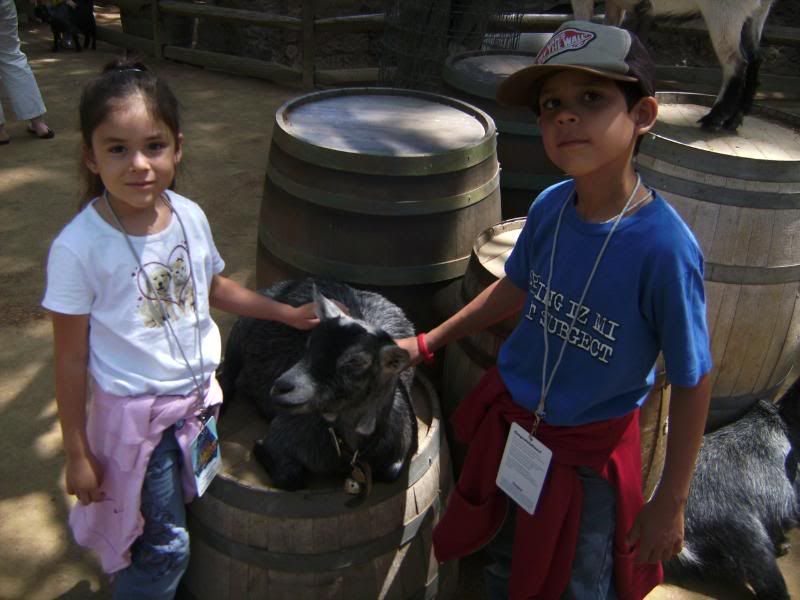 These goats are nice & calm because visitors are not allowed to feed them. Therefore, they sleep most of the day & know they will be fed when they go back to the barn. Most of them are named after Disney characters. We had fun looking @ thier metal engraved name tags to discover who they were named after. We saw: Snow, Mulan, & Wendy to name a few.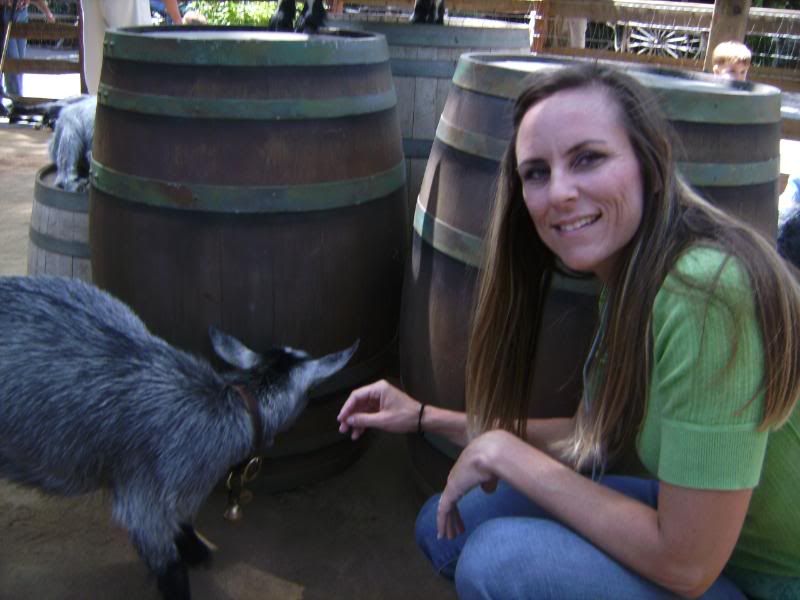 Kt taking a pic w/ Katie the goat.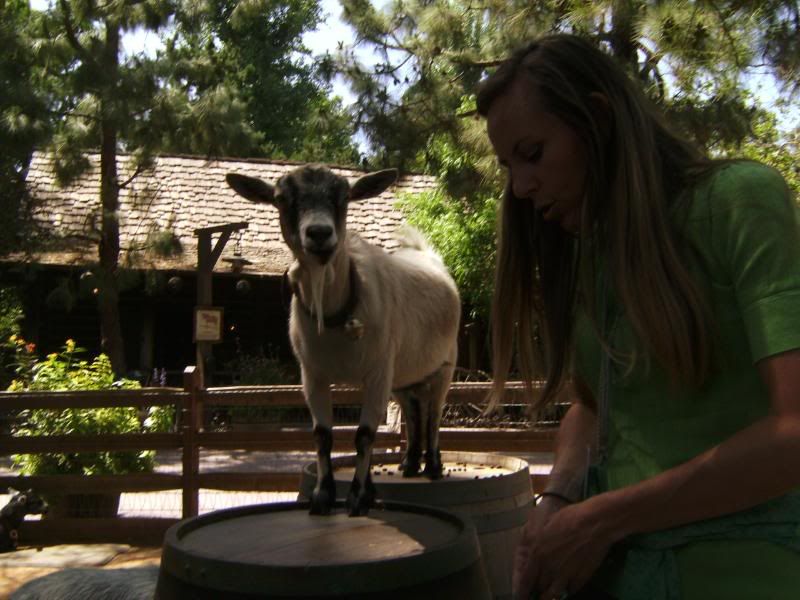 Katie decided to take a chomp off kt's sweater! Guess she didn't want to wait till she got back to the barn. lol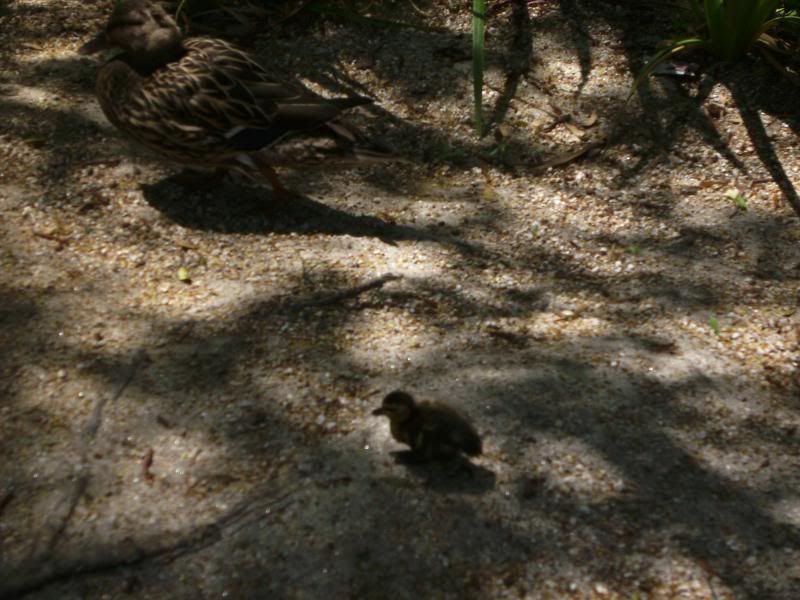 Baby chick follows the momma duck. We also enjoyed watching a couple fish continuously jumping out of the pond.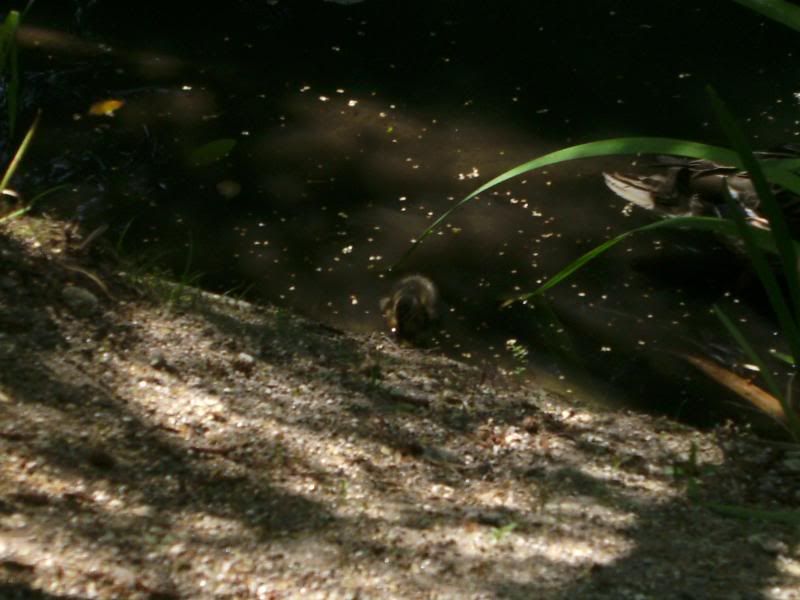 Baby chick taking a break from swimming.
The petting zoo also housed a donkey & cow.
The animals look nice, clean & very well cared for. There is an old log cabin @ the Disney petting zoo reminiscent of the one in Little House on the Prairie. It has an 'open floor plan & loft that appears to be accessable only by ladder. It's fairly spacious actually. It is decorated w/ some old pix of Walt w/ the horses & lots of Fair Winning ribbons & awards.