The kids have been taking art lessons with a fabulous studio, compliments of the Charter School. The owner Vicky is also fabulous and her passion for art is inspiring.
She encouraged the students to create a design and participate in a local sidewalk chalk art contest. Oldest was lead design artist for his team. There were two teams from the studio, older teens and younger students.They all got fabulous prizes like admission tix to the local aquarium and oldest received a family admission to a local art museum. The judges chose oldest design. Of course I was proud!!! His design will be used on posters and as the logo for the park's festival next year.
The theme was Good Neighbors, Strong Community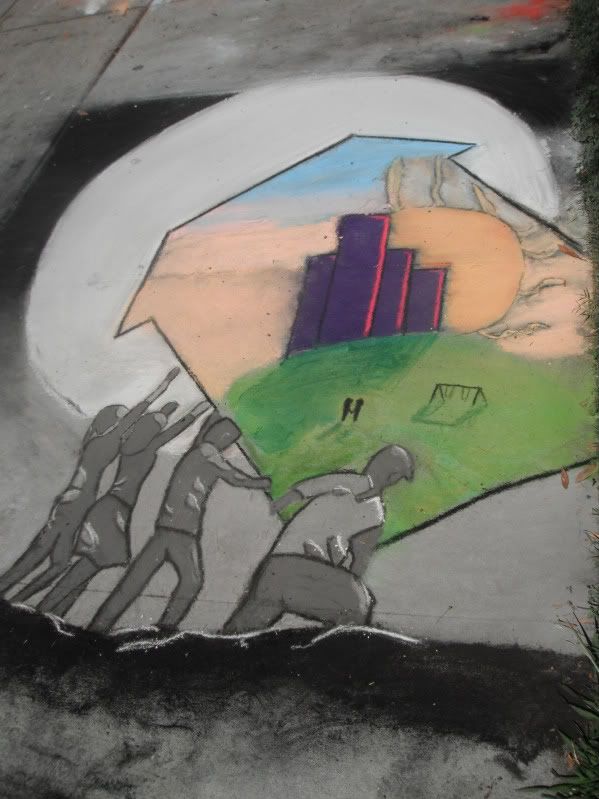 Oldest design was inspired by the photo of the men raising the flag at Iwo Jima. I want to make it into a quilt.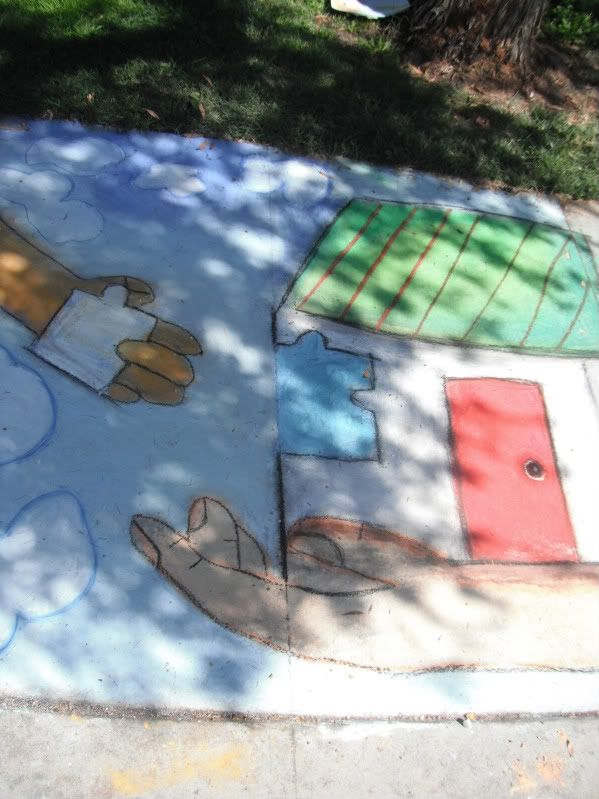 This is the design the middles helped create. They did a fabulous job. Their art has really taken off since starting these classes. I am always amazed at the quality they are able to produce. I want to frame and hang every single one they make!