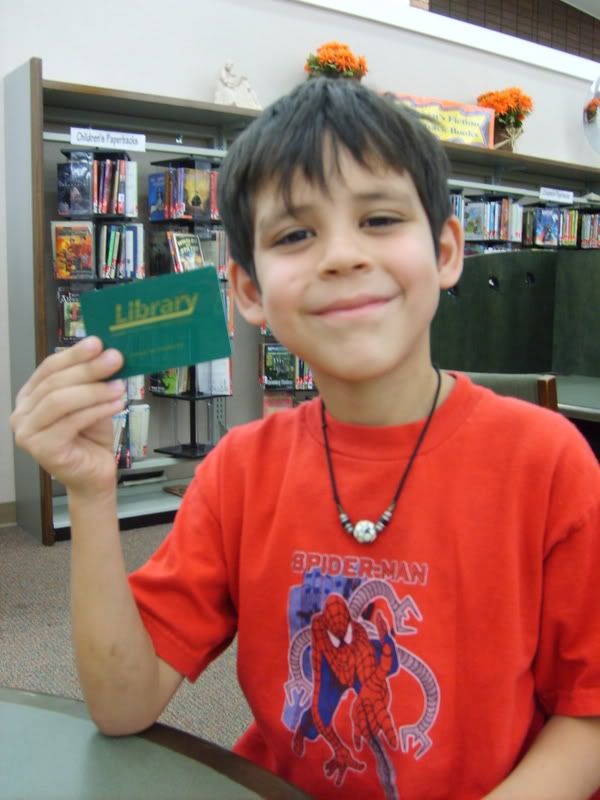 I am so greatful for public libraries. I love to visit & check out books on a myriad of topics. It appeals to my frugal nature as well since it gives me access to literally thousands of books for free.
I can research & find information on every & anything.
I allowed S to get his own library card today. He was very excited. This also relieves me of the responsiblity of their own checked out books.
The public library should be the homeschoolers best friend, IMO.